notAmos Performing Editions
1 Lansdown Place East, Bath
BA1 5ET, UK
+44 (0) 1225 316145
Email

Performing editions of pre‑classical music
with full preview/playback and instant download
From Cantiones sacrae de festis praecipuis totius anni.... ..Augsburg, 1591.
Lyrics: Anon

Beata es, Virgo Maria, quae credidisti Domino: perficientur in te quae dicta sunt tibi a Domino. Alleluia.

Blessed art thou, O Virgin Mary, that didst believe in the Lord. Those things shall be performed in thee that were told unto you by the Lord.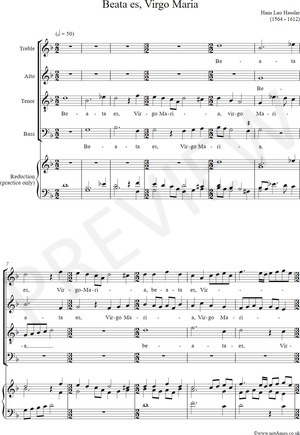 Page 1 of 7
Hans Leo Hassler
(1564 - 1612)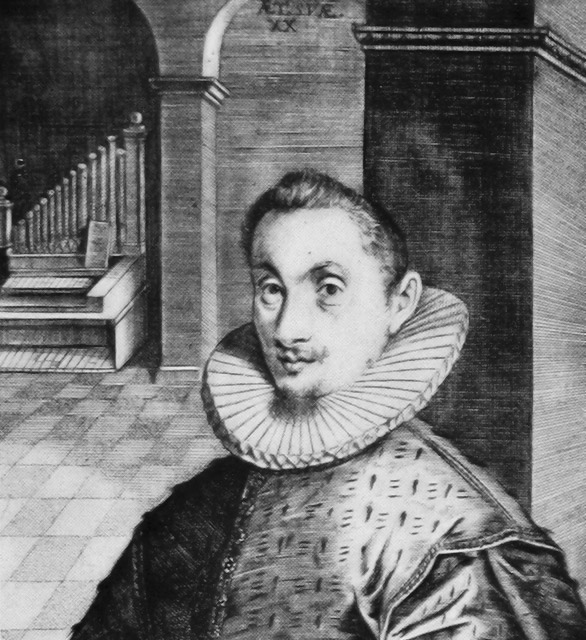 Beata es, Virgo Maria


(S.A.T.B. + reduction)

Preview and playback are available to the left or above


Full score (PDF), €1.00 for a single copy Buy this item
Choir offer (PDF), €7.00 for 12 copies Buy this item
Printable cover page (PDF), €0.00 for unlimited copies Download this item

Please click here to report any problem obtaining a PDF