notAmos Performing Editions
1 Lansdown Place East, Bath
BA1 5ET, UK
+44 (0) 1225 316145
Email

Performing editions of pre‑classical music
with full preview/playback and instant download
Motet for Christmas from Magnum Opus musicum, 1604.
Lyrics: John ch. 1, v. 14

Verbum caro factum est et habitavit in nobis et vidimus gloriam ejus gloriam quasi unigeniti a Patre plenum gratiae et veritatis.

And the Word was made flesh, and dwelt among us, and we beheld his glory, the glory as of the only begotten of the Father, full of grace and truth.
Page 1 of 8
Orlande de Lassus
(?1532 - 1594)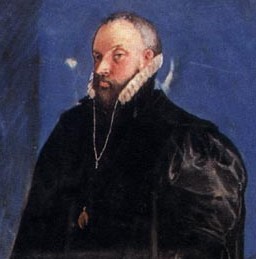 Verbum caro factum est


(S.S.A.A.T.B. + reduction)

Preview and playback are available to the left or above


Full score (PDF), €1.20 for a single copy Buy this item
Choir offer (PDF), €12.50 for 18 copies Buy this item
Printable cover page (PDF), €0.00 for unlimited copies Download this item

Please click here to report any problem obtaining a PDF