notAmos Performing Editions
1 Lansdown Place East, Bath
BA1 5ET, UK
+44 (0) 1225 316145
Email

Performing editions of pre‑classical music
with full preview/playback and instant download

Orlande de Lassus

(?1532 - 1594)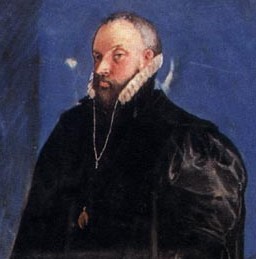 In te Domine speravi

(S.S.A.T.T.B.)
Full score (PDF), €0.00 for unlimited copies Download this item
Transposed score (PDF), €0.00 for unlimited copies Download this item
Printable cover page (PDF), €0.00 for unlimited copies Download this item

Please click here to report any problem obtaining a PDF
Page 1 of 15
This work, Lassus : In te Domine speravi : scoreid 113940
, as published by
notAmos Performing Editions
, is licensed under a
Creative Commons Attribution-ShareAlike 4.0 International License
. All relevant attributions should state its URL as
https://www.notamos.co.uk/detail.php?scoreid=113940
. Permissions beyond the scope of this licence may be available at
https://www.notamos.co.uk/index.php?sheet=about
.
From Magnum Opus Musicum, pub.1579. This edition offered at original pitch (high chiavette) for S.S.A.T.T.B. or transposed down a fourth for the same forces.
Lyrics: Psalm 31 v.1-6

In te Domine speravi; non confundar in æternum: in justitia tua libera me.
Inclina ad me aurem tuam; accelera ut eruas me. Esto mihi in Deum protectorem, et in domum refugii, ut salvum me facias:
quoniam fortitudo mea et refugium meum es tu; et propter nomen tuum deduces me et enutries me.
Educes me de laqueo hoc quem absconderunt mihi, quoniam tu es protector meus.
In manus tuas commendo spiritum meum; redemisti me, Domine Deus veritatis.

In thee, O Lord, have I put my trust; let me never be put to confusion: deliver me in thy righteousness.
Bow down thine ear to me; make haste to deliver me. And be thou my strong rock, and house of defence, that thou mayest save me:
for thou art my strong rock, and my castle; be thou also my guide, and lead me for thy Name's sake.
Draw me out of the net that they have laid privily for me, for thou art my strength.
Into thy hands I commend my spirit; for thou hast redeemed me, O Lord, thou God of truth.