notAmos Performing Editions
1 Lansdown Place East, Bath
BA1 5ET, UK
+44 (0) 1225 316145
Email

Performing editions of pre‑classical music
with full preview/playback and instant download
From "A collection of glees, catches and canons.... composed by Benjamin Cooke, organist of Westminster Abbey". London, c.1780. The reduction provided should be used for rehearsal only.
Lyrics: David Garrick

More with the love than with the fear of God,
This vale of sorrow cheerfully he trod;
So tuned to harmony and hating strife,
From youth to age unclouded was his life.
Nought could his earthly virtuous joys increase
But heavenly song and everlasting peace.
Page 1 of 8
Benjamin Cooke
(1734 - 1793)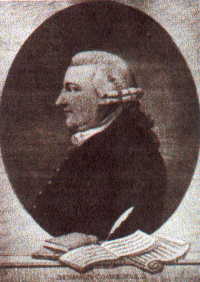 Epitaph on the late Revd. Mr. Allott


(A.A.T.B. + reduction)

Preview and playback are available to the left or above


Full score (PDF), €1.20 for a single copy Buy this item
Choir offer (PDF), €8.50 for 12 copies Buy this item
Printable cover page (PDF), €0.00 for unlimited copies Download this item

Please click here to report any problem obtaining a PDF