notAmos Performing Editions
1 Lansdown Place East, Bath
BA1 5ET, UK
+44 (0) 1225 316145
Email

Performing editions of pre‑classical music
with full preview/playback and instant download
From "The professional collection of glees for three, four and five voices. Composed by the following authors, Callcott, Cooke, Danby, Hindle Stevens and Webbe. Book price 12/-. London. Printed and sold by Preston at his wholesale warehouses, 97 Strand. Where may be had The Ladies Amusement, a collection of the most esteemed glees.."
Lyrics: Ossian (James MacPherson)

Peace to the souls of the heroes! their deeds were great in fight. Let them ride around me on clouds.
Let them show their features of war. My soul shall then be firm in danger; mine arm like the thunder of heaven! But be thou on a moonbeam, O Morna! near the window of my rest; when my thoughts are of peace; when the din of arms is past.
Page 1 of 10
John Wall Callcott
(1766 - 1821)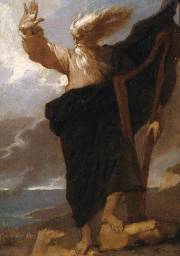 Peace to the souls of the heroes


(T.T.B. + reduction)

Preview and playback are available to the left or above


Full score (PDF), €1.00 for a single copy Buy this item
Choir offer (PDF), €5.00 for 9 copies Buy this item
Printable cover page (PDF), €0.00 for unlimited copies Download this item

Please click here to report any problem obtaining a PDF