notAmos Performing Editions
1 Lansdown Place East, Bath
BA1 5ET, UK
+44 (0) 1225 316145
Email

Performing editions of pre‑classical music
with full preview/playback and instant download

Benjamin Cooke

(1734 - 1793)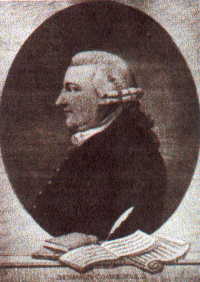 If the prize you mean to get

(A.T.T.B. + reduction)
Full score (PDF), €1.00 for a single copy Buy this item
Choir offer (PDF), €7.00 for 12 copies Buy this item
Printable cover page (PDF), €0.00 for unlimited copies Download this item

Please click here to report any problem obtaining a PDF
Page 1 of 5
For licensing/copyright information please click
here
From "A collection of Duets, Rotas, Canons, Catches & Glees selected for, and most respectfully inscribed to, the Members of the Bristol Catch Club, and the Cecilian Society. By the Editor [Robert Broderip]. 1795"
Lyrics: Edward Mulso

If the prize you mean to get,
Season music well with wit;
Sense and harmony combined
Make a banquet for the mind.
The prize obtained with me you'll hold;
Sterling wit is sterling gold.