notAmos Performing Editions
1 Lansdown Place East, Bath
BA1 5ET, UK
+44 (0) 1225 316145
Email

Performing editions of pre‑classical music
with full preview/playback and instant download
William Linley

(1771 - 1835)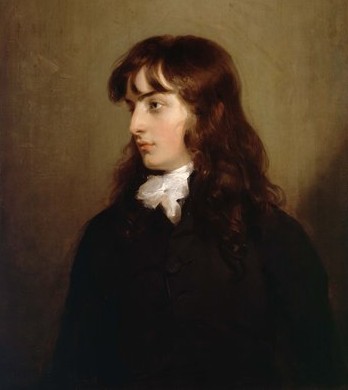 On the down of a thistle I fly

(A.T.T.B. + reduction)
Full score (PDF), €0.80 for a single copy Buy this item
Choir offer (PDF), €5.50 for 12 copies Buy this item
Printable cover page (PDF), €0.00 for unlimited copies Download this item

Please click here to report any problem obtaining a PDF
Page 1 of 14
From "Flights of Fancy, in six new glees", a youthful collaboration between Linley and Leftley (whom I surmise to have been his contemporary at St Paul's School). Leftley died young, in 1797, (I cannot ascertain whether this volume of glees was published posthumously) and Linley seems to have championed his memory for the rest of his own life, compiling a volume of his friend's writings together with an account of his life some twenty years later. In an age when mortality amongst the young was common, Linley appears to have experienced more bereavement than most: by the date of these glees William had recently lost his father and ten siblings (including Elizabeth, wife to Sheridan and a renowned singer, and Thomas, composer, exact contemporary and friend of Mozart, and the most promising composer lost prematurely to English music). "Flights of Fancy" is remarkable as an early example of a collection of songs with a common theme. Unfortunately, the engagement with the theme of pseudo-Shakespearean Faerie (a lifelong feature of Linley's work) reads more Whimsical than Phantastikal in the modern post-Flower Fairy world; The prototype (horribile dictu) of the Prog-Rock concept album.
Lyrics: Charles Leftley

On the down of a thistle I fly.
Whither, O whither?
To great Oberon's court, where they say there's fine sport.
So do I, so do I, so do I.
And I prithee, sprite, let's go together.
So do I.
And now, beneath the broad oak's shade,
Whoses bowers the luscious woodbine braid,
Our acorn cups of dew we quaff
And sport and sing and jest and laugh,
While many a Zephyr, perched on high,
Pipes to our midnight revelry.
But hush! I hear shrill chanticleer
Before the barn door wind his horn;
And now from yonder field of corn
The lark salutes the day.
And now the village clock strikes one,
The dance must swift be done,
The lights all quenched, the music still;
And e'er the sun can climb the hill
We must run round the globe
And chase the night away.
But when the nightingale repeats his melancholy strain
Perhaps in these beloved retreats we may rejoice again.