notAmos Performing Editions
1 Lansdown Place East, Bath
BA1 5ET, UK
+44 (0) 1225 316145
Email

Performing editions of pre‑classical music
with full preview/playback and instant download

Thomas Arne

(1710 - 1778)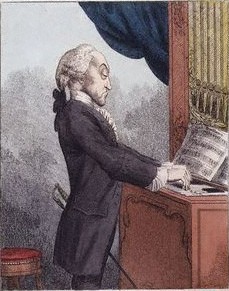 The Weeders

(T.T.T.T.)
Full score (PDF), €0.00 for unlimited copies Download this item
Printable cover page (PDF), €0.00 for unlimited copies Download this item

Please click here to report any problem obtaining a PDF
Page 1 of 12
This work, Arne : The Weeders : scoreid 145364
, as published by
notAmos Performing Editions
, is licensed under a
Creative Commons Attribution-ShareAlike 4.0 International License
. All relevant attributions should state its URL as
https://www.notamos.co.uk/detail.php?scoreid=145364
. Permissions beyond the scope of this licence may be available at
https://www.notamos.co.uk/index.php?sheet=about
.
The current edition eschews the catch format, and is written out in full.
Lyrics: Anon, probably the composer

Joan, marching forth with a rusty old knife,
Tucked up her tail, in the garden to weed;
Ralph, who an hour had been toiling for life,
Called on the devil to quicken her speed.
"Rot you", said he, "where the deuce have you been?
Plague on your conscience, must I work alone?
Down with that thistle, those coleworts between:
Mind, you old whore, or I'll tip you a stone".
"Oh!", she cried out, with a terrible squall,
"I've had such a prick as will make me run mad:
Pox on this thistle, the garden and all;
No sting of a hornet was ever so bad".
"Plague on your bawling! what ails you? Come here;
No prick could have made you so loudly to roar;
'Tis shamming the cripple, for hark in your ear,
You never yet squeaked, at a hundred or more".