notAmos Performing Editions
1 Lansdown Place East, Bath
BA1 5ET, UK
+44 (0) 1225 316145
Email

Performing editions of pre‑classical music
with full preview/playback and instant download

Hans Leo Hassler

(1564 - 1612)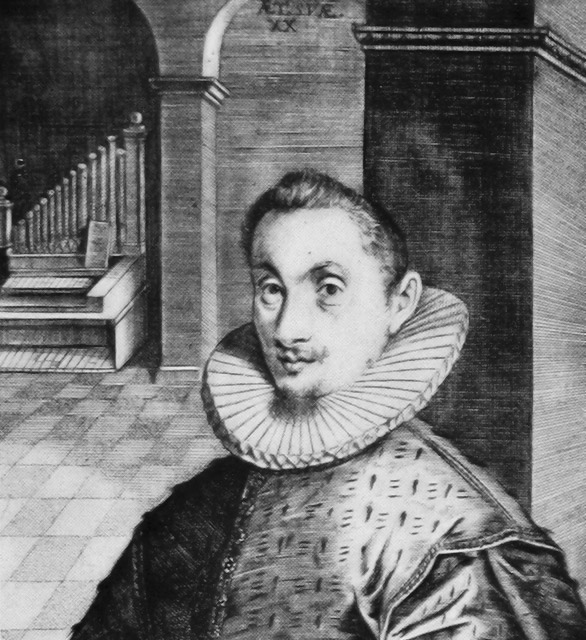 Jubilate Domino omnis terra, cantate

(S.S.A.T.T.B. (or A.A.T.T.B.B.) + reduction)
Full score (PDF), €0.00 for unlimited copies Download this item
Transposed score (PDF), €0.00 for unlimited copies Download this item
Printable cover page (PDF), €0.00 for unlimited copies Download this item

Please click here to report any problem obtaining a PDF

Click on the illustration to display a larger version
Page 1 of 10
This work, Hassler : Jubilate Domino omnis terra, cantate : scoreid 145521
, as published by
notAmos Performing Editions
, is licensed under a
Creative Commons Attribution-ShareAlike 4.0 International License
. All relevant attributions should state its URL as
https://www.notamos.co.uk/detail.php?scoreid=145521
. Permissions beyond the scope of this licence may be available at
https://www.notamos.co.uk/index.php?sheet=about
.
This edition, prepared from Promptuarii musici (vol. 2), 1612, is offered at original pitch for S.S.A.T.T.B. or transposed down a fourth for A.A.T.T.B.B.
Lyrics: Psalm 98, v.5-8

Jubilate Domino, omnis terra; cantate, et exsultate, et psallite.
Psallite Domino in cithara; in cithara et voce psalmi;
in tubis ductilibus, et voce tubæ corneæ. Jubilate in conspectu regis Domini:
moveatur mare, et plenitudo ejus; orbis terrarum, et qui habitant in eo.

Shew yourselves joyful unto the Lord, all ye lands: sing, rejoice, and give thanks.
Praise the Lord upon the harp: sing to the harp with a psalm of thanksgiving.
With trumpets also and shawms: O shew yourselves joyful before the Lord the King.
Let the sea make a noise, and all that therein is: the round world, and they that dwell therein.