notAmos Performing Editions
1 Lansdown Place East, Bath
BA1 5ET, UK
+44 (0) 1225 316145
Email

Performing editions of pre‑classical music
with full preview/playback and instant download
From Reliquae sacrorum concentuum, Nuremberg, 1615.
Lyrics: Psalm 33, v.1-5

Exultate, justi, in Domino; rectos decet collaudatio.
Confitemini Domino in cithara; in psalterio decem chordarum psallite illi.
Cantate ei canticum novum; bene psallite ei in vociferatione.
Quia rectum est verbum Domini, et omnia opera ejus in fide.
Diligit misericordiam et judicium; misericordia Domini plena est terra.

Rejoice in the Lord, O ye righteous: for it becometh well the just to be thankful.
Praise the Lord with harp: sing praises unto him with the lute, and instrument of ten strings.
Sing unto the Lord a new song: sing praises lustily unto him with a good courage.
For the word of the Lord is true: and all his works are faithful.
He loveth righteousness and judgement: the earth is full of the goodness of the Lord.
Page 1 of 29
Hans Leo Hassler
(1564 - 1612)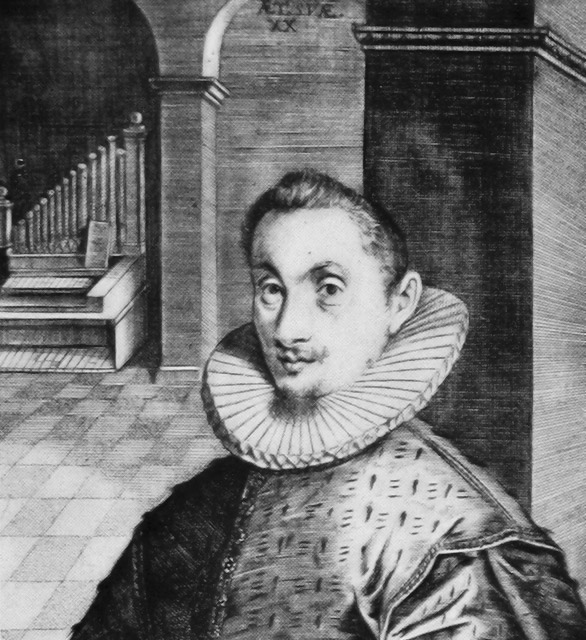 Exultate, justi, in Domino


(S.S.S.S.A.A.A.A.T.T.T.T.B.B.B.B.)

Preview and playback are available to the left or above


Full score (PDF), €0.00 for unlimited copies Download this item
Printable cover page (PDF), €0.00 for unlimited copies Download this item

Please click here to report any problem obtaining a PDF