notAmos Performing Editions
1 Lansdown Place East, Bath
BA1 5ET, UK
+44 (0) 1225 316145
Email

Performing editions of pre‑classical music
with full preview/playback and instant download
Earle was an aristocrat and philanthropist who lived much of his life in the Close, Salisbury. He was a keen amateur musician who wrote several well-crafted glees.
Lyrics: William Shakespeare

Ye spotted snakes with double tongue,
Thorny hedgehogs, be not seen;
Newts and blindworms, do no wrong,
Come not to our fairy Queen.

Philomel, with melody,
Sing in our sweet melody.
Lulla, lulla, lullaby,
lulla, lulla, lullaby.

Never harm, nor spell nor charm;
Come our lovely lady nigh;
So goodnight, with lullaby.

Hence away, now all is well;
One aloof stand sentinel.
Page 1 of 6
William Benson Earle
(1740 - 1796)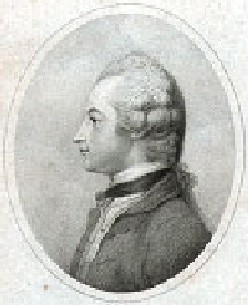 You spotted snakes


(S.A.T.B. + reduction)

Preview and playback are available to the left or above


Full score (PDF), €0.40 for a single copy Buy this item
Choir offer (PDF), €2.50 for 12 copies Buy this item
Printable cover page (PDF), €0.00 for unlimited copies Download this item

Please click here to report any problem obtaining a PDF