notAmos Performing Editions
1 Lansdown Place East, Bath
BA1 5ET, UK
+44 (0) 1225 316145
Email

Performing editions of pre‑classical music
with full preview/playback and instant download
John Lee's edition, published in Dublin.
Lyrics: Anon

Little hind'rer of my rest, thus I tear thee from my breast;
Bosom traitor, pinching harm, wounding me that kept thee warm.
Thro' my skin thou scatt'rest pains, crimson'd o'er with circling stains;

Skipping mischief, swift as thought, sanguine insect, art thou caught?
Naught avails thy nimble springs, caused perhaps by viewless wings.
Thus thy teeth that cheat our sight cease their titillating bite.

I, from all thy vengeance freed, safe shall sleep and cease to bleed.
Page 1 of 5
Tommaso Giordani
(1730 - 1806)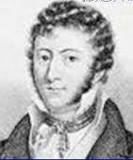 The Flea


(A.T.T.B.)

Preview and playback are available to the left or above


Full score (PDF), €0.30 for a single copy Buy this item
Choir offer (PDF), €2.00 for 12 copies Buy this item
Printable cover page (PDF), €0.00 for unlimited copies Download this item

Please click here to report any problem obtaining a PDF