notAmos Performing Editions
1 Lansdown Place East, Bath
BA1 5ET, UK
+44 (0) 1225 316145
Email

Performing editions of pre‑classical music
with full preview/playback and instant download

William Croft

(1678 - 1727)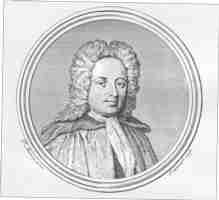 O Lord, rebuke me not

(S.S.A.T.T.B.Kbd.)
Full score (PDF), €1.00 for a single copy Buy this item
Choir offer (PDF), €10.50 for 18 copies Buy this item
Printable cover page (PDF), €0.00 for unlimited copies Download this item

Please click here to report any problem obtaining a PDF
Page 1 of 15
For licensing/copyright information please click
here
From Musica Sacra, a collection of Croft's sacred works.

The organ part comprises a reduction of the vocal parts, in preference to the figured basso seguente in the source.
Lyrics: Book of Common Prayer, 1662

O Lord, rebuke me not in thine indignation: neither chasten me in thy displeasure.
Have mercy upon me, O Lord, for I am weak: O Lord, heal me, for my bones are vexed.
My soul also is sore troubled: but, Lord, how long wilt thou punish me?
Turn thee, O Lord, and deliver my soul: O save me for thy mercy's sake. Amen.