notAmos Performing Editions
1 Lansdown Place East, Bath
BA1 5ET, UK
+44 (0) 1225 316145
Email

Performing editions of pre‑classical music
with full preview/playback and instant download
Magnum opus musicum, no. 277.
Lyrics: Psalm 37, v.35,36

Vidi impium superexaltatum: et elevatum sicut cedros Libani.
et transivi, et ecce non erat: et quaesivi eum, et non est inventus locus ejus.

I myself have seen the ungodly in great power: and flourishing like a green bay-tree.
I went by, and lo, he was gone: I sought him, but his place could nowhere be found.
Page 1 of 7
Orlande de Lassus
(?1532 - 1594)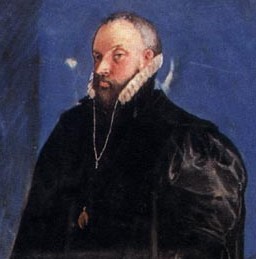 Vidi impium


(S.A.T.T.B. + reduction)

Preview and playback are available to the left or above


Full score (PDF), €0.00 for unlimited copies Download this item
Printable cover page (PDF), €0.00 for unlimited copies Download this item

Please click here to report any problem obtaining a PDF