notAmos Performing Editions
1 Lansdown Place East, Bath
BA1 5ET, UK
+44 (0) 1225 316145
Email

Performing editions of pre‑classical music
with full preview/playback and instant download
Earle was an aristocrat and philanthropist who lived much of his life in the Close, Salisbury. He was a keen amateur musician who wrote several well-crafted glees.

The current item, harmonized and arranged as a glee by Earle, is based upon a song composed by Maurice Greene.
Lyrics: John Gay

Go rose, my Chloe's bosom grace,
How happy should I prove
Might I supply that envied place
With never-fading love;
There phoenix-like, beneath her eye,
Involved in fragrance burn and die.

Know, hapless flower, that thou shalt find
More fragrant roses there;
I see thy with'ring head reclined
With envy and despair.
One common fate we both must prove:
You die with envy, I with love.
Page 1 of 8
William Benson Earle
(1740 - 1796)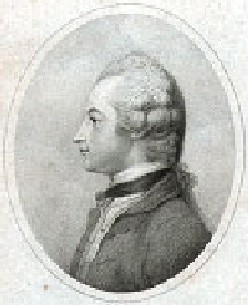 Go rose


(S.A.T.B. + reduction)

Preview and playback are available to the left or above


Full score (PDF), €0.40 for a single copy Buy this item
Choir offer (PDF), €2.50 for 12 copies Buy this item
Printable cover page (PDF), €0.00 for unlimited copies Download this item

Please click here to report any problem obtaining a PDF