notAmos Performing Editions
1 Lansdown Place East, Bath
BA1 5ET, UK
+44 (0) 1225 316145
Email

Performing editions of pre‑classical music
with full preview/playback and instant download

Tommaso Giordani

(1730 - 1806)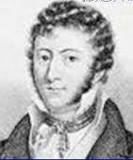 Queen Mary's lamentation

(A./T.2Vn.Va.Vc.Kbd.)
Score, part(s) and cover page (PDF), €0.50 for bundled copies Buy this item

Please click here to report any problem obtaining a PDF
Page 1 of 3
For licensing/copyright information please click
here
"Sung by Sigr. Tenducci at the Pantheon. The instrumental parts by Sigr. Giordani" c. 1790.

A supposedly traditional Scottish song, about which many claims were made concerning the origin. Some said the words were by Mary, Queen of Scots to a traditional melody; others said that the words were of unknown attribution to a melody composed by Mary herself. The song was sent to Haydn, to arrange as one of his Scottish songs. All that can be said with certainty is that the song rose without trace in the late 1780s with words from the faux-historic school of Ossian and Chatterton, and that the tune, here described as arranged by Giordani, more closely resembles a contemporary Neapolitan tune than one from late sixteenth century Scotland (or Fotheringhay).
Lyrics: Anon

I sigh and lament me in vain,
These walls can but echo my moan;
Alas, it increases my pain
When I think of the days that are gone.
Thro' the gate of my prison I see
The birds as they wanton in air;
My heart how it pants to be free,
My looks they are wild with despair.

Above, tho' opprest by my fate,
I burn with contempt for my foes;
Tho' fortune has altered my state
She ne'er can subdue me to those;
False woman, in ages to come
Thy malice detested shall be,
And when we are cold in the tomb
Some heart still will sorrow for me.

Ye roofs, where cold damps and dismay
With silence and solitude dwell;
How comfortless passes the day,
How sad tolls the evening bell.
The owls from the battlements cry,
Hollow winds seem to murmur around
"O Mary, prepare thee to die",
My blood it runs cold at the sound.