notAmos Performing Editions
1 Lansdown Place East, Bath
BA1 5ET, UK
+44 (0) 1225 316145
Email

Performing editions of pre‑classical music
with full preview/playback and instant download

Hans Leo Hassler

(1564 - 1612)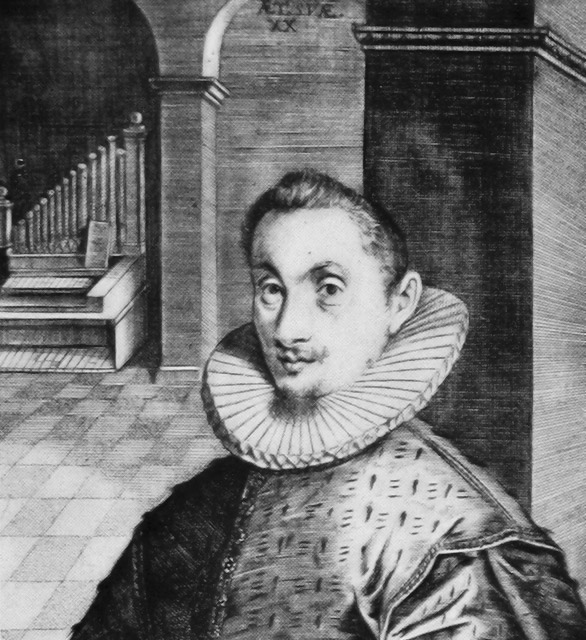 Angelicos cives

(S.S.S.A.T.T.B. (or A.A.A.T.T.B.B.))
Full score (PDF), €0.00 for unlimited copies Download this item
Transposed score (PDF), €0.00 for unlimited copies Download this item
Printable cover page (PDF), €0.00 for unlimited copies Download this item

Please click here to report any problem obtaining a PDF
Page 1 of 9
This work, Hassler : Angelicos cives : scoreid 147776
, as published by
notAmos Performing Editions
, is licensed under a
Creative Commons Attribution-ShareAlike 4.0 International License
. All relevant attributions should state its URL as
https://www.notamos.co.uk/detail.php?scoreid=147776
. Permissions beyond the scope of this licence may be available at
https://www.notamos.co.uk/index.php?sheet=about
.
Edition prepared from Sacri concentus, 1601 and offered at original pitch for S.S.S.A.T.T.B. or transposed down a fourth for A.A.A.T.T.B.B.
Lyrics: Prosper of Aquitaine

Angelicos cives, et Christi in membra renatos
Non trahat ad veterem carnis origo hominem:
Multa quidem in nostros bona mundus procreat usus,
Et pleno tellus servit opima sinu.
Sed terræ hospitibus cæli super astra vocatis.
Virtutis palma est supernere blanda soli,
Et sic præsentis spatium transcurrere vitaæ,
Ipsa peregrinis ne via sit laqueus:
Nam declinantes pro summis ferre laborem,
Terrenorum avidos infima suscipient.