notAmos Performing Editions
1 Lansdown Place East, Bath
BA1 5ET, UK
+44 (0) 1225 316145
Email

Performing editions of pre‑classical music
with full preview/playback and instant download

Henry Purcell

(1659 - 1695)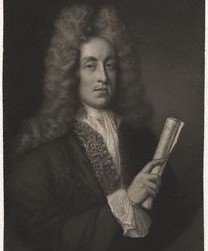 Abdelazer

(String or reed band)
Strings (Vn.Vn.Va.Vc.): score, parts, and cover page (PDF), €8.20 for bundle Buy this item
Reeds (Ob.Ob.CorAng.Bass.): score, parts, and cover page (PDF), €8.20 for bundle Buy this item

Please click here to report any problem obtaining a PDF
Page 1 of 21
For licensing/copyright information please click
here
Overture - 2. [Hornpipe] Rondeau - 3. Aire - 4. Aire - 5. Minuett - 6. Aire - 7. Jigg - 8. Hornpipe - 9. Aire

Includes the ubiquitous Rondeau in its aboriginal setting, and a fine hornpipe which appeared in Playford's Dancing Master (Part II, 2nd edition, 1698) as "The Hole in the wall".

This set, written for Aphra Benn's play "Abdelazer (the usual spelling), or, The Moor's Revenge", comes from "A collection of ayres, compos'd for the theatre" pub. J. Heptinstal for Frances Purcell soon after the composer's death. Conceived for strings, but also suitable for wind bands. The top two parts occasionally go below the oboe's range, but not so often as to make wind band performance impossible.