notAmos Performing Editions
1 Lansdown Place East, Bath
BA1 5ET, UK
+44 (0) 1225 316145
Email

Performing editions of pre‑classical music
with full preview/playback and instant download

Henry Harington

(1727 - 1816)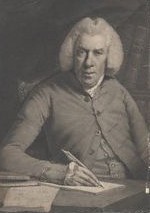 Ode to the memory of Italian virtuosi

(S.A.T.B. + reduction)
Full score (PDF), €1.00 for a single copy Buy this item
Choir offer (PDF), €7.00 for 12 copies Buy this item
Printable cover page (PDF), €0.00 for unlimited copies Download this item

Please click here to report any problem obtaining a PDF
Page 1 of 3
Glee guying the (perennial) infatuation with all things Italian of English men of fashion. The joke is an old one. Henry Lawes for example fashioned an "Italian" air by setting an index of first lines. This Ode can be successfully updated by substituting the composers' names by pasta shapes or Serie A stars.
Lyrics: Anon, probably the composer

Ah! Palestrina, Vento, Faustina,
Strada, Tartini, Galuppi, Nardini.
Pergolesi, Jomelli, Vinci, Leo, Farinelli,
Buononcini con Martini, Perez e Corelli.
Ah! Perez e Corelli.

Ah! Caporali, Galli, Pasquali,
Frasi, Pugnani, Tenducci, Guadagni.
[Rauzzini, Sacchini, Margarita, Nicolini]
Ah! Pesceti e Cervetti, Nozi e Giardini,
Ah! Nozi e Giardini.