notAmos Performing Editions
1 Lansdown Place East, Bath
BA1 5ET, UK
+44 (0) 1225 316145
Email

Performing editions of pre‑classical music
with full preview/playback and instant download

John Alcock

(1715 - 1806)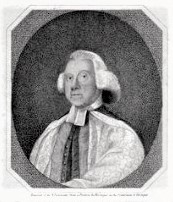 Hail ever-pleasing solitude

(S.A.T.B. + reduction)
Full score (PDF), €0.50 for a single copy Buy this item
Choir offer (PDF), €3.50 for 12 copies Buy this item
Printable cover page (PDF), €0.00 for unlimited copies Download this item

Please click here to report any problem obtaining a PDF
Page 1 of 5
For licensing/copyright information please click
here
This glee gained a Catch Club prize medal in 1770.
Lyrics: James Thomson

Hail, ever-pleasing solitude,
Companion of the wise and good;
But from whose holy piercing eye
The herd of fools and villains fly.
Oh! How I love with thee to walk,
And listen to thy whispered talk,
Which innocence and truth imparts,
And melts the most obdurate hearts.
Oh! Let me pierce thy secret cell
And in thy deep recesses dwell:
For ever with thy raptures fired,
For ever from the world retired.