notAmos Performing Editions
1 Lansdown Place East, Bath
BA1 5ET, UK
+44 (0) 1225 316145
Email

Performing editions of pre‑classical music
with full preview/playback and instant download

Benjamin Cooke

(1734 - 1793)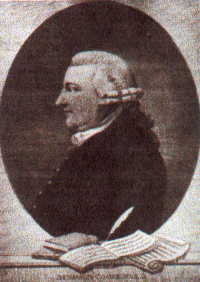 The Longitude

(T.T.B.)
Full score (PDF), €0.80 for a single copy Buy this item
Choir offer (PDF), €4.00 for 9 copies Buy this item
Printable cover page (PDF), €0.00 for unlimited copies Download this item

Please click here to report any problem obtaining a PDF
Page 1 of 8
For licensing/copyright information please click
here
This glee gained a Catch Club prize medal in 1767. The words are from the "Ode to musick on the longitude", attributed variously to Jonathan Swift, John Gay or Thomas Parnell. The failure of the Whiston-Ditton project to find the longitude by means of bombships was widely ridiculed by contemporaries. This is perhaps the most scabrous of the criticisms.
Lyrics: Jonathan Swift

The longitude: Missed on by wicked Will Whiston,
And not better hit on by good Master Ditton.
So Ditton and Whiston may both be bepissed on,
And Whiston and Ditton may both be beshit on.
Sing Ditton beshit on, and Whiston bepissed on.
Sing Ditton and Whiston, and Whiston and Ditton,
Beshit and bepissed on, bepissed and beshit on.