notAmos Performing Editions
1 Lansdown Place East, Bath
BA1 5ET, UK
+44 (0) 1225 316145
Email

Performing editions of pre‑classical music
with full preview/playback and instant download

Robert Lucas Pearsall

(1795 - 1856)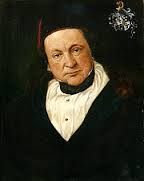 Take, O take those lips away

(S.A.T.T.B. + reduction)
Full score (PDF), €0.40 for a single copy Buy this item
Choir offer (PDF), €3.50 for 15 copies Buy this item
Printable cover page (PDF), €0.00 for unlimited copies Download this item

Please click here to report any problem obtaining a PDF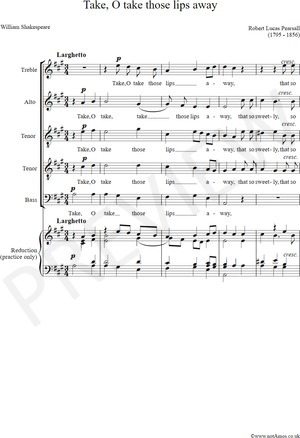 Page 1 of 5
For licensing/copyright information please click
here
Pearsall's setting as a glee of a song from "Measure for measure". Pearsall's prescribed disposition is for S.S.T.T.B. (at this pitch), but the second Treble is (slightly) more comfortably within the Alto range.
Lyrics: William Shakespeare

Take, O take those lips away,
That so sweetly were forsworn,
And those eyes, the break of day,
Lights that do mislead the morn.
But my kisses bring again,
Seals of love but seal'd in vain.