notAmos Performing Editions
1 Lansdown Place East, Bath
BA1 5ET, UK
+44 (0) 1225 316145
Email

Performing editions of pre‑classical music
with full preview/playback and instant download

John Alcock

(1715 - 1806)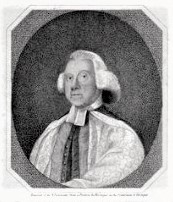 Stretched on the bier Dorinda lies

(S.A.T.B. + reduction)
Full score (PDF), €0.30 for a single copy Buy this item
Choir offer (PDF), €2.00 for 12 copies Buy this item
Printable cover page (PDF), €0.00 for unlimited copies Download this item

Please click here to report any problem obtaining a PDF
Page 1 of 6
For licensing/copyright information please click
here
In Matthew Prior's original "elegiac tale" the dead lover is a male yclept Columbo.
Lyrics: Matthew Prior

Stretch'd on the bier Dorinda lies,
Pale are her cheeks, and closed her eyes;
Those cheeks, where beauty smiling lay,
Those eyes, where Love was used to play;
Ah! cruel Fate, alas how soon
That beauty and those joys are flown!

Dorinda is no more: ye floods,
Bear the sad sound to distant woods;
The sound let echo's voice restore,
And say, Dorinda is no more.
Ye floods, ye woods, ye echoes, moan
My dear Dorinda, dead and gone.