notAmos Performing Editions
1 Lansdown Place East, Bath
BA1 5ET, UK
+44 (0) 1225 316145
Email

Performing editions of pre‑classical music
with full preview/playback and instant download

Tommaso Giordani

(1730 - 1806)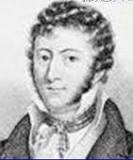 Dear image of the maid I love

(S.S.B.)
Full score (PDF), €0.20 for a single copy Buy this item
Choir offer (PDF), €1.00 for 9 copies Buy this item
Printable cover page (PDF), €0.00 for unlimited copies Download this item

Please click here to report any problem obtaining a PDF
Page 1 of 3
For licensing/copyright information please click
here
Giordani's song, arranged for use as a glee by Joseph Corfe.
Lyrics: Anna Maria Edwards

Dear image of the maid I love,
Whose charms you bring to view,
In absence some delight I feel
By gazing still on you.
Debarred her sight by tyrant pow'r
How wretched should I be,
But that I cheer each lonely hour,
By gazing still on thee.

Oh, could I call this fair one mine,
What rapture should I feel,
Oh, could I press that form divine,
Each hour my bliss would seal;
But ah, deprived of all her charms,
My soul can find no rest,
And should she bless another's arms
Despair would fill my breast.