notAmos Performing Editions
1 Lansdown Place East, Bath
BA1 5ET, UK
+44 (0) 1225 316145
Email

Performing editions of pre‑classical music
with full preview/playback and instant download

Thomas Linley

(1733 - 1795)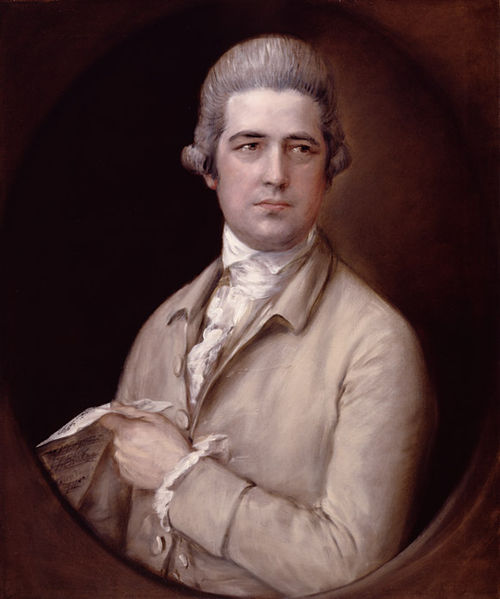 While music invites to the grove

(S.S.B.)
Full score (PDF), €0.40 for a single copy Buy this item
Choir offer (PDF), €2.00 for 9 copies Buy this item
Printable cover page (PDF), €0.00 for unlimited copies Download this item

Please click here to report any problem obtaining a PDF
Page 1 of 6
For licensing/copyright information please click
here
Thomas Linley was the head of a musical Bath family several of whose children achieved a national reputation. He was most successful with his operas, but also wrote chamber choral works. He termed this item an elegy, but it is more akin to the less ambitious glee form.
Lyrics: William Shenstone

While music invites to the grove,
Soft-breathing the pastoral note,
Ye shepherds who know how to love
Be Corydon never forgot.
Of swains the most tender and kind,
Now low in the dust he is laid;
Ye who knew not his elegant mind
Ah, me! What a loss ye have had.

His feelings were mild as the air
That plays on the bosom of May;
His mind as the sunbeam was clear,
And his heart was as open as day.
If a neighbouring swain were in grief,
Our Corydon's pity was nigh;
If his acres denied the relief
Ah, me! would he mournfully sigh.

His verse was the pride of the grove,
His song to the valley was clear,
And the shepherd who knows how to love
Still blesses his name with a tear.
When the village is folded in sleep
And midnight envelopes the skies,
The muses still cluster, still weep,
O'er the turf where our Corydon lies.