notAmos Performing Editions
1 Lansdown Place East, Bath
BA1 5ET, UK
+44 (0) 1225 316145
Email

Performing editions of pre‑classical music
with full preview/playback and instant download

Benjamin Cooke

(1734 - 1793)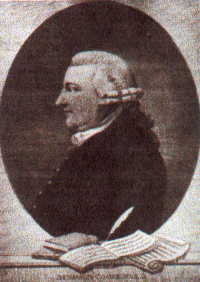 Sophrosyne, thou guard unseen

(S.S.A.T.B.)
Full score (PDF), €0.50 for a single copy Buy this item
Choir offer (PDF), €4.50 for 15 copies Buy this item
Printable cover page (PDF), €0.00 for unlimited copies Download this item

Please click here to report any problem obtaining a PDF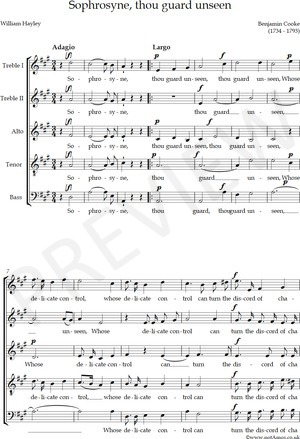 Page 1 of 4
For licensing/copyright information please click
here
From Cooke's collection Op. 5, edited and issued posthumously by his son, Robert Cooke. 1795.
Lyrics: William Hayley

Sophrosyne, thou guard unseen,
Whose delicate control
Can turn the discord of chagrin
To harmony of soul.
Above the lyre, the lute above,
Be mine thy melting tone,
Which makes the peace of all we love
The basis of our own.