notAmos Performing Editions
1 Lansdown Place East, Bath
BA1 5ET, UK
+44 (0) 1225 316145
Email

Performing editions of pre‑classical music
with full preview/playback and instant download

Thomas Arne

(1710 - 1778)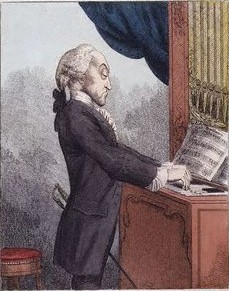 Tell me where is fancy bred (air)

(S./T.2Vn.Vc.Kbd.)
Score, part(s) and cover page (PDF), €0.70 for bundled copies Buy this item

Please click here to report any problem obtaining a PDF
Page 1 of 6
For licensing/copyright information please click
here
From Twelfth Night. First sung in the 1741 production by Kitty Clive.
Lyrics: William Shakespeare

Tell me where is fancy bred,
Or in the heart or in the head?
Where begot, where nourished?
Reply.
It is engender'd in the eyes,
With gazing fed; and fancy dies
In the cradle, where it lies.