notAmos Performing Editions
1 Lansdown Place East, Bath
BA1 5ET, UK
+44 (0) 1225 316145
Email

Performing editions of pre‑classical music
with full preview/playback and instant download

Tommaso Giordani

(1730 - 1806)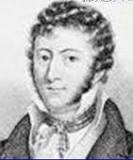 Lango Lee rondo

(Fl.2Vn.Vc.)
Score, part(s) and cover page (PDF), €3.00 for bundled copies Buy this item

Please click here to report any problem obtaining a PDF
Page 1 of 12
For licensing/copyright information please click
here
The third and final movement from Giordani's Chamber Concerto (i.e. flute quartet) in D, Op. 3 no. 5. pub. c.1780.

"Lango Lee" first appears in tune books from c.1770 onwards, with a refined version, similar but distinct, "New Lango Lee" (a.k.a. Banks of the Dee) appearing about five years later. The two existed together, and Lango Lee was often termed "Old" or "Original" to distinguish it from its successor, although one source, confusingly, entitles it "Lango Lee the new way".

There was in the 1780s and 1790s a vogue to incorporate "folk" tunes, esp. Scottish or Irish, into pieces composed for the concert hall or salon.