notAmos Performing Editions
1 Lansdown Place East, Bath
BA1 5ET, UK
+44 (0) 1225 316145
Email

Performing editions of pre‑classical music
with full preview/playback and instant download

Thomas Arne

(1710 - 1778)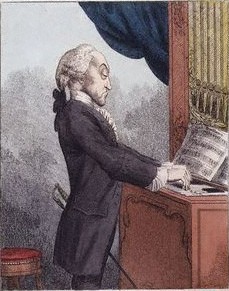 Elegy on the death of Mr Shenstone

(A.T.T.B. + reduction)
Full score (PDF), €0.00 for unlimited copies Download this item
Printable cover page (PDF), €0.00 for unlimited copies Download this item

Please click here to report any problem obtaining a PDF
Page 1 of 6
This work, Arne : Elegy on the death of Mr Shenstone : scoreid 145213
, as published by
notAmos Performing Editions
, is licensed under a
Creative Commons Attribution-ShareAlike 4.0 International License
. All relevant attributions should state its URL as
https://www.notamos.co.uk/detail.php?scoreid=145213
. Permissions beyond the scope of this licence may be available at
https://www.notamos.co.uk/index.php?sheet=about
.
Between 1763 and 1794 Thomas Warren published, through differing publishers, an annual collection of catches, canons and glees, under the aegis of the Catch Club. This item was published in the eighth such collection.
Lyrics: John Cunningham

Come shepherds, we'll follow the hearse,
We'll see our loved Corydon laid;
Though sorrow may blemish the verse,
Yet let the soft tribute be paid.
They called him the pride of the plain,
In sooth he was gentle and kind;
He marked in his elegant strain
The graces that glowed in his mind.

No verdure shall cover the vale,
No bloom on the blossoms appear,
The sweets of the forest shall fail
And winter discolour the year.
No birds in our hedges shall sing,
Our hedges so vocal before;
Since he that should welcome the spring
Can hail the gay season no more.