notAmos Performing Editions
1 Lansdown Place East, Bath
BA1 5ET, UK
+44 (0) 1225 316145
Email

Performing editions of pre‑classical music
with full preview/playback and instant download

Orlande de Lassus

(?1532 - 1594)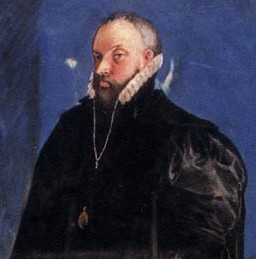 Ego sum panis vivus

(S.A.T.T.B.)
Full score (PDF), €0.00 for unlimited copies Download this item
Printable cover page (PDF), €0.00 for unlimited copies Download this item

Please click here to report any problem obtaining a PDF
Page 1 of 4
This work, Lassus : Ego sum panis vivus : scoreid 102299
, as published by
notAmos Performing Editions
, is licensed under a
Creative Commons Attribution-ShareAlike 4.0 International License
. All relevant attributions should state its URL as
https://www.notamos.co.uk/detail.php?scoreid=102299
. Permissions beyond the scope of this licence may be available at
https://www.notamos.co.uk/index.php?sheet=about
.
Magnus opus musicum, no. 180.
Lyrics: John ch. 6, v. 51, 52

Ego sum panis vivus, qui de cælo descendi.
Si quis manducaverit ex hoc pane, vivet in æternum:
et panis quem ego dabo, caro mea est pro mundi vita. Alleluia.

I am the living bread which came down from heaven.
If any man eat of this bread, he shall live for ever:
and the bread that I will give is my flesh, which I will give for the life of the world. Alleluia.