notAmos Performing Editions
1 Lansdown Place East, Bath
BA1 5ET, UK
+44 (0) 1225 316145
Email

Performing editions of pre‑classical music
with full preview/playback and instant download

Hans Leo Hassler

(1564 - 1612)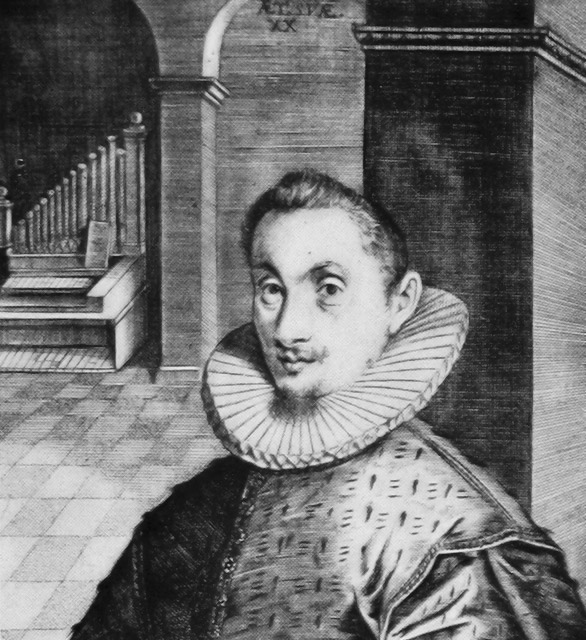 Laudate pueri Dominum

(S.S.A.A.T.T.B.B.)
Full score (PDF), €0.00 for unlimited copies Download this item
Printable cover page (PDF), €0.00 for unlimited copies Download this item

Please click here to report any problem obtaining a PDF
Page 1 of 13
This work, Hassler : Laudate pueri Dominum : scoreid 145207
, as published by
notAmos Performing Editions
, is licensed under a
Creative Commons Attribution-ShareAlike 4.0 International License
. All relevant attributions should state its URL as
https://www.notamos.co.uk/detail.php?scoreid=145207
. Permissions beyond the scope of this licence may be available at
https://www.notamos.co.uk/index.php?sheet=about
.
From Cantiones Sacræ de festis praecipuis totius anni.... Augsburg, 1591.
Lyrics: Psalm 113

Laudate, pueri, Dominum; laudate nomen Domini.
Sit nomen Domini benedictum ex hoc nunc et usque in sæculum.
A solis ortu usque ad occasum laudabile nomen Domini.
Excelsus super omnes gentes Dominus, et super cælos gloria ejus.
Quis sicut Dominus Deus noster, qui in altis habitat, et humilia respicit in cælo et in terra?
Suscitans a terra inopem, et de stercore erigens pauperem.
Ut collocet eum cum principibus, cum principibus populi sui.
Qui habitare facit sterilem in domo, matrem filiorum lætantem.

Praise the Lord, ye servants: O praise the Name of the Lord.
Blessed be the Name of the Lord: from this time forth for evermore.
The Lord's Name is praised: from the rising up of the sun unto the going down of the same.
The Lord is high above all heathen: and his glory above the heavens.
Who is like unto the Lord our God, that hath his dwelling so high: and yet humbleth himself to behold the things that are in heaven and earth?
He taketh up the simple out of the dust: and lifteth the poor out of the mire;
That he may set him with the princes: even with the princes of his people.
He maketh the barren woman to keep house: and to be a joyful mother of children.