notAmos Performing Editions
1 Lansdown Place East, Bath
BA1 5ET, UK
+44 (0) 1225 316145
Email

Performing editions of pre‑classical music
with full preview/playback and instant download

John Stafford Smith

(1750 - 1836)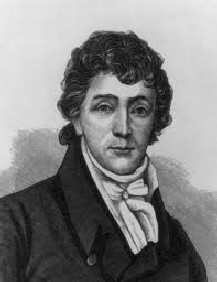 Sleep, poor youth

(A.T.T.B. + reduction)
Full score (PDF), €0.00 for unlimited copies Download this item
Printable cover page (PDF), €0.00 for unlimited copies Download this item

Please click here to report any problem obtaining a PDF
Page 1 of 8
This work, Smith : Sleep, poor youth : scoreid 145467
, as published by
notAmos Performing Editions
, is licensed under a
Creative Commons Attribution-ShareAlike 4.0 International License
. All relevant attributions should state its URL as
https://www.notamos.co.uk/detail.php?scoreid=145467
. Permissions beyond the scope of this licence may be available at
https://www.notamos.co.uk/index.php?sheet=about
.
Between 1763 and 1794 Thomas Warren published, through differing publishers, an annual collection of catches, canons and glees, under the aegis of the Catch Club. This item was published in the eleventh collection.
Lyrics: Thomas Durfey

Sleep, sleep, poor youth, sleep, sleep in peace,
Reliev'd from love and mortal care,
Whilst we that pine in life's disease,
Uncertain blest, less happy are.

Couch'd in the dark and silent grave,
No ills of fate thou now canst fear;
No more shall tyrant pow'r enslave,
Or scornful beauty be severe.

Wars, that do fatal storms disperse,
Far from thy happy mansion keep;
Earthquakes, that shake the universe,
Can't rock thee into sounder sleep.

Past is the fear of future doubt,
The sun is from the dial gone,
The sands are sunk, the glass is out,
The folly of the farce is done.