notAmos Performing Editions
1 Lansdown Place East, Bath
BA1 5ET, UK
+44 (0) 1225 316145
Email

Performing editions of pre‑classical music
with full preview/playback and instant download

Hans Leo Hassler

(1564 - 1612)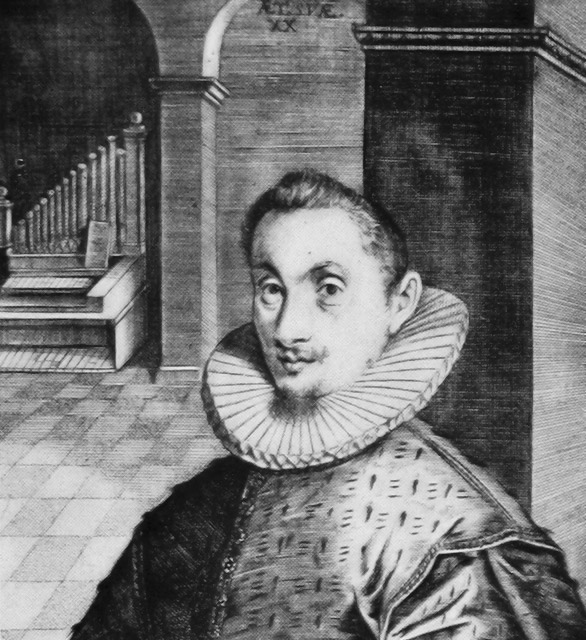 Jubilate Deo omnis terra, servite Domino a 5

(S.S.A.T.B. (or A.A.T.T.B.) + reduction)
Full score (PDF), €0.00 for unlimited copies Download this item
Transposed score (PDF), €0.00 for unlimited copies Download this item
Printable cover page (PDF), €0.00 for unlimited copies Download this item

Please click here to report any problem obtaining a PDF
Page 1 of 9
This work, Hassler : Jubilate Deo omnis terra, servite Domino a 5 : scoreid 145501
, as published by
notAmos Performing Editions
, is licensed under a
Creative Commons Attribution-ShareAlike 4.0 International License
. All relevant attributions should state its URL as
https://www.notamos.co.uk/detail.php?scoreid=145501
. Permissions beyond the scope of this licence may be available at
https://www.notamos.co.uk/index.php?sheet=about
.
From Sacri concentus, Nuremberg, 1601. This edition is offered at original pitch for S.S.A.T.B. or transposed down a fourth for A.A.T.T.B.
Lyrics: Psalm 100, v.1-4

Jubilate Deo, omnis terra: servite Domino in laetitia. Introite in conspectu ejus, in exsultatione.
Scitote quoniam Dominus ipse est Deus: ipse fecit nos, et non ipsi nos.
Nos autem populus ejus, et oves pascuae ejus.
Introite portas ejus in confessione, atria ejus in hymnis: confitemini illi.

O be joyful in the Lord, all ye lands: serve the Lord with gladness, and come before his presence with a song.
Be ye sure that the Lord he is God; it is he that hath made us, and not we ourselves;
We are his people, and the sheep of his pasture.
O go your way into his gates with thanksgiving, and into his courts with praise; be thankful unto him.