notAmos Performing Editions
1 Lansdown Place East, Bath
BA1 5ET, UK
+44 (0) 1225 316145
Email

Performing editions of pre‑classical music
with full preview/playback and instant download

Thomas Arne

(1710 - 1778)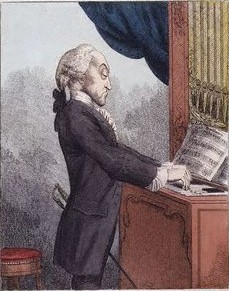 Poor, little, pretty, flutt'ring thing

(A.T.T.B. + reduction)
Full score (PDF), €0.30 for a single copy Buy this item
Choir offer (PDF), €2.15 for 12 copies Buy this item
Printable cover page (PDF), €0.00 for unlimited copies Download this item

Please click here to report any problem obtaining a PDF
Page 1 of 3
Included by Thomas Warren in his "Collection of vocal harmony consisting of catches, canons and glees never before published", c.1775.
Lyrics: Matthew Prior

Poor, little, pretty, flutt'ring thing,
Must we no longer live together?
And dost thou prune thy trembling wing,
To take thy flight thou know'st not whither?
Thy pleasing vein, thy amorous folly,
Are all neglected, all forgot:
And pensive, wav'ring, melancholy,
Thou dread'st and hop'st thou know'st not what.