notAmos Performing Editions
1 Lansdown Place East, Bath
BA1 5ET, UK
+44 (0) 1225 316145
Email

Performing editions of pre‑classical music
with full preview/playback and instant download

Hans Leo Hassler

(1564 - 1612)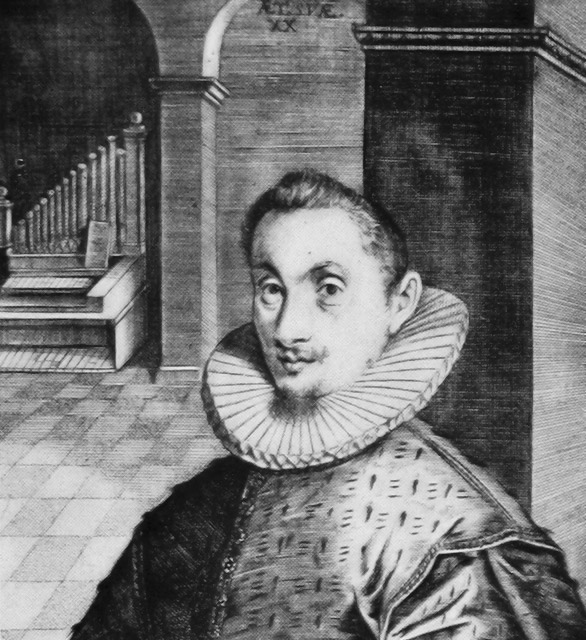 Exaltabo te Domine

(S.S.S.A.T.T.T.B.)
Full score (PDF), €0.00 for unlimited copies Download this item
Printable cover page (PDF), €0.00 for unlimited copies Download this item

Please click here to report any problem obtaining a PDF
Page 1 of 11
This work, Hassler : Exaltabo te Domine : scoreid 147770
, as published by
notAmos Performing Editions
, is licensed under a
Creative Commons Attribution-ShareAlike 4.0 International License
. All relevant attributions should state its URL as
https://www.notamos.co.uk/detail.php?scoreid=147770
. Permissions beyond the scope of this licence may be available at
https://www.notamos.co.uk/index.php?sheet=about
.
Edition prepared from Sacri concentus, 1601.
Lyrics: Psalm 30, vv.2-9

Exaltabo te, Domine, quoniam suscepisti me, nec delectasti inimicos meos super me.
Domine Deus meus, clamavi ad te, et sanasti me.
Domine, deduxisti ab inferno animam meam; vivificasti me a descendentibus in lacum.
Psallite Domino, sancti eius; et confitemini memoriæ sanctitatis eius.
Quoniam momentum ira eius, et vita delectatur: ad vesperum demorabitur fletus, et ad matutinum lætitia.
Ego autem dixi in prosperitate mea: Non movebor in æternum.
Domine, in benevolentia tua constabilivisti montem meum;
Cum absconderes faciem tuam sum conturbatus.
Ad te, Domine, clamabo, et ad Deum deprecabor.

I will magnify thee, O Lord, for thou hast set me up: and not made my foes to triumph over me.
O Lord my God, I cried unto thee: and thou hast healed me.
Thou, Lord, hast brought my soul out of hell: thou hast kept my life from them that go down to the pit.
Sing praises unto the Lord, O ye saints of his: and give thanks unto him for a remembrance of his holiness.
For his wrath endureth but the twinkling of an eye, and in his pleasure is life: heaviness may endure for a night, but joy cometh in the morning.
And in my prosperity I said, I shall never be removed: thou, Lord, of thy goodness hast made my hill so strong.
Thou didst turn thy face from me: and I was troubled.
Then cried I unto thee, O Lord: and gat me to my Lord right humbly.